Microaggressions of the Week #1
wthellokitty: In Spanish class we were learning the phrase, "donde es" (where are you from) and each student answered with a city or town name.  I answered "Westport" and the teacher stopped me to explain the phrase means, "where do you hail from, as in where were you born." Oh. Interesting how he interrupted me, the obviously non-American looking person in the room. Nobody else was questioned...
L'Shana Tovah!
14kgoldnyc: Happy Jew Year! (early, because I'll be at services when the sun actually goes down.) May it be a sweet year for you all.
2 tags
a change for the better
allisonunsupervised: She told me, more than once: "We didn't have kids like these here, before."  In fact, that statement is mostly true. In perception, it is absolutely.  My district is in a town built on white flight; on one side, it's bordered by a river some seemed to imagine a moat. In decades past, families moved there to escape those who were different or at least their imagined ghost....
4 tags
1 tag
1 tag
2 tags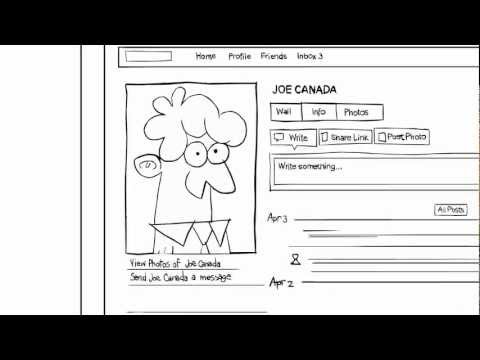 Shit White Girls Say.....to Muslim Girls. →
thenoisecomplaint: zikrayat: I definitely was inspired by the Shit White Girls Say…..To Black Girls vid, and I kind of want to make this a video as well. All the following things have been said to me by white American non Muslim friends. It's not cute, it's not funny and it's…
Burqa wearing banned in Canada for those taking... →
allthingswiseandwonderful: socialismartnature: This is straight-up Islamophobia. Especially since the 'citizenship oath' ceremony is purely formalistic — the prospective citizen has already jumped through all the substantive hurdles. It is simply a form of forced assimilation at this point … so that even when it really doesn't matter, the white Christian nation will force all others to...
1 tag
2 tags
New rule bans niqabs and burkas at Canadian...
News Stories
3 tags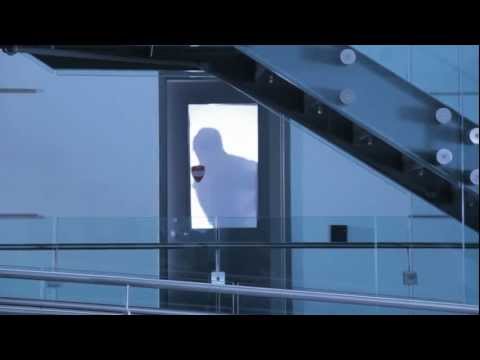 Homelessness is now illegal in Hungary →
redlightpolitics: Now, wrap your head around this for a moment. You are homeless, police catches you, you are fined around 500 Euros, if you don't have the money, you go to jail. I suppose if you did have such sum, most likely you wouldn't be homeless, especially considering what 500 bucks represent in terms of income in Eastern Europe. But it seems that logic is not fashionable in Europe these...
"Reverse Racism? Many white people claim to have experienced mistreatment,..."
– (Halifax District School Board, Anti-Racism Policy, 1996) on Reverse Racism (via racismfreeontario)
Post calling for "race" resources! Feel free to...
fuckyeahethnicwomen: What are your favourite Racism 101 (ore related) authors, websites, international organizations, articles or blog posts? They need to be safe for work, so please remember that some of the stuff that is circulates on tumblr may not be applicable. I suppose some things may be edited.  Anyways, please share with anything that is easily accessibly online. It will help me for...
1 tag
@14kgoldnyc
I get "Where are you from?" (A: "From here.") or "Are you [x]?" "No." If I'm feeling generous/confrontational, for the second question I'll answer "No, I'm Jewish." Both are very NYC—growing up down South, it was just, "What are you?" Yeah, then when I mention my Canadian roots, the questioner invariably insists on finding out about the Asian background. It is as if a non-white person...
What part of Asia are you from?
These are the exact words that I heard, coming from a vendor at a community holiday craft fair. Arrrgh, and it occured after a simple exchange of greetings. Non-whites (especially Asians) get this all the time. Do whites ever get asked a similar question within seconds of engaging in small talk? How do you react to such a question? (everyone can answer)
CALL FOR BLOGGERS: Rethinking "Race" in Yellow and... →
colorblinding: What does it mean to be a person of color? How can we think about communities of color as also yellow and brown? I am attempting to put together an online colloquium/dialogue series on Tumblr consisting of Asian American bloggers (APIA/SEA/SAALT). While discussions of race…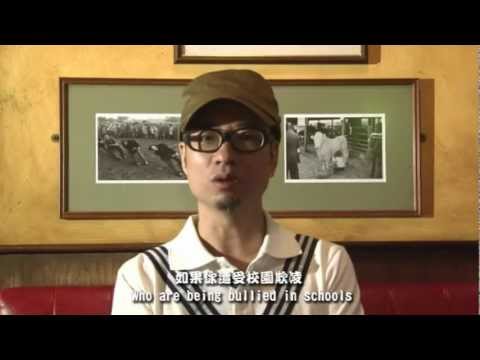 so i've been thinking...
squeetothegee: deluxvivens: OK so I know we keep saying we want these folks to listen to us, but I've come to the conclusion that a lot of people have no idea what listening to POC looks like. They know how to engage with POC as entertainers, service workers,  objects of desire, and objects of scorn, but engaging with POC as equals in activism? No clue how to even be in the same space with...
Watch
asiansnotstudying: Yo-Yo Ma, Edgar Meyer, Chris Thile And Stuart Duncan: Tiny Desk Concert This is absolutely incredible. Source (NPR)
Eid Mubarak
3 tags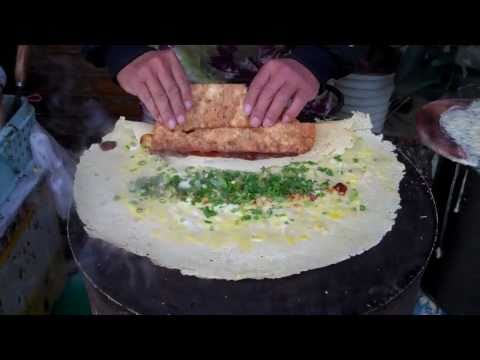 2 tags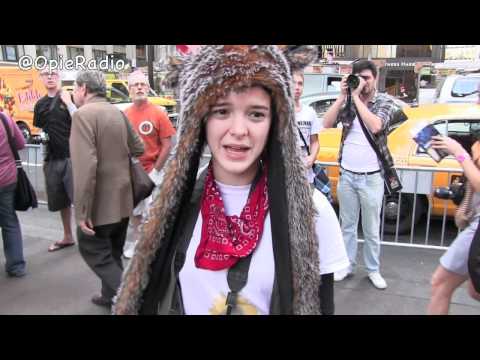 1 tag
2 tags
Radioactive debris
Here's an earlier post on radioactive hot spots. kumako365jp: Thank you everyone for your reblogs and support. I think I will post this link and ask for help a few more times until 27th. Please be patient if you see the same post often on your dash:/ Fact 1: Radioactive debris is ready to be shipped all over Japan. Fact 2: 1,000 tons of contaminated rubble will be brought to Tokyo...
2 tags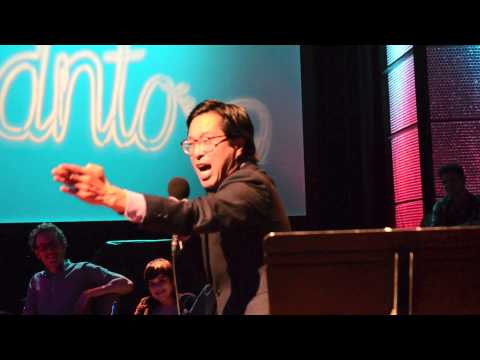 2 tags
Whiteness and the 99% | Bring the Ruckus →
ayiman: This article is awesome and absolutely necessary.
1 tag
"Thank you for starting a movement. But you have a long way to go. This enemy of..."
– Grace Lee Boggs (via wecanbenew)
1 tag
We stand with the 99 percent →
2 tags
1 tag
Citizens' Testing Finds 20 Hot Spots Around Tokyo →
…the level of radioactive cesium in a patch of dirt just yards from where his 11-year-old son, Koshiro, played baseball was equal to those in some contaminated areas around Chernobyl.
1 tag
2 tags
Hispanics skip work to protest immigration law -... →
allisonunsupervised: ALBERTVILLE, Ala. — Along Main Street in this small Alabama town, the Mexican restaurant was closed, lights were out at a Hispanic-owned grocery store and even a bank catering to Spanish speakers was dark. Nearby, the usual hum of a chicken processing plant was silent. Businesses dependent on immigrant labor were shuttered Wednesday as workers took the day off to protest the...
1 tag
BC Missing Women's Inquiry →
dancingfrogger: A group of women protested the treatment of First Nations and Aboriginal women while a Human Rights Inquiry is happening in Vancouver. This is why we need to ensure stuff like equal access to things. This is why we need to keep moving forward in access and equality.  We all reblog pictures from Etsy or whatever of cultural appropriation but when was the last time any of us...
3 tags
1 tag
"What I know about grammar is its infinite power. To shift the structure of a..."
– Joan Didion (via dirtcrumbgoddess)
1 tag
Watch
Sign Language
2 tags
1 tag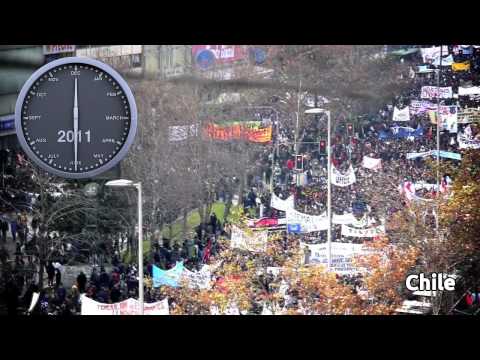 1 tag
1 tag
We are the 99 percent →